Meet Dominic J. Chapman DDS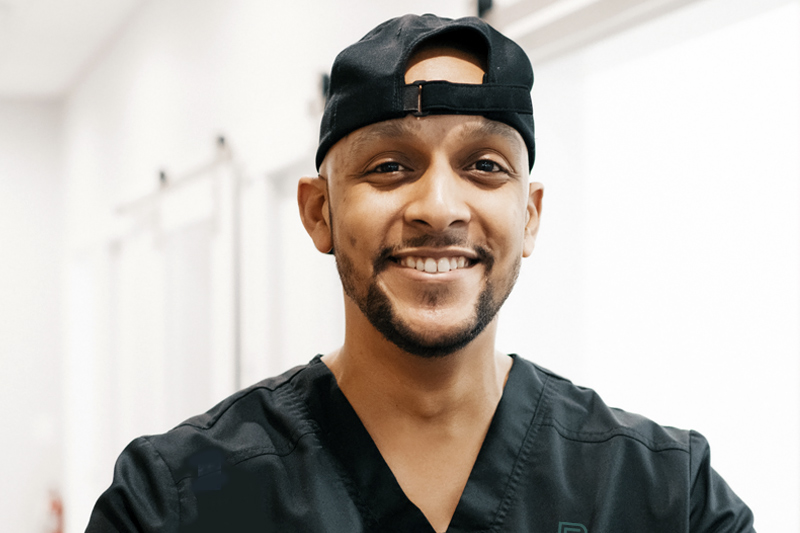 Background and Credentials
Dr. Chapman earned his undergraduate degree at the University of Vermont and his advanced Doctor of Dental Surgery degree at Howard University. He completed his professional residency program at Faxton St. Lukes Hospital in upstate New York where he gained extensive experience in all aspects of comprehensive dental care.

Passionate about ensuring his patients receive compassionate and transformative care, Dr. Chapman holds certification from the Dental Organization for Conscious Sedation (DOCS) and is also a certified Invisalign® provider.

When not serving patients, Dr. Chapman loves spending time with his wife and their beloved dog.